About Holmes Chiropractic
Helping You Get Well and Stay Well
Our practice is proud to have been sharing our unique approach toward health and wellness with the Walnut Creek community since 2004. As personal chiropractors to hundreds of individuals in our community, Dr. Holmes and his associate Doctors have a true passion for serving our city, and spreading the message of chiropractic to all who are interested in getting well naturally.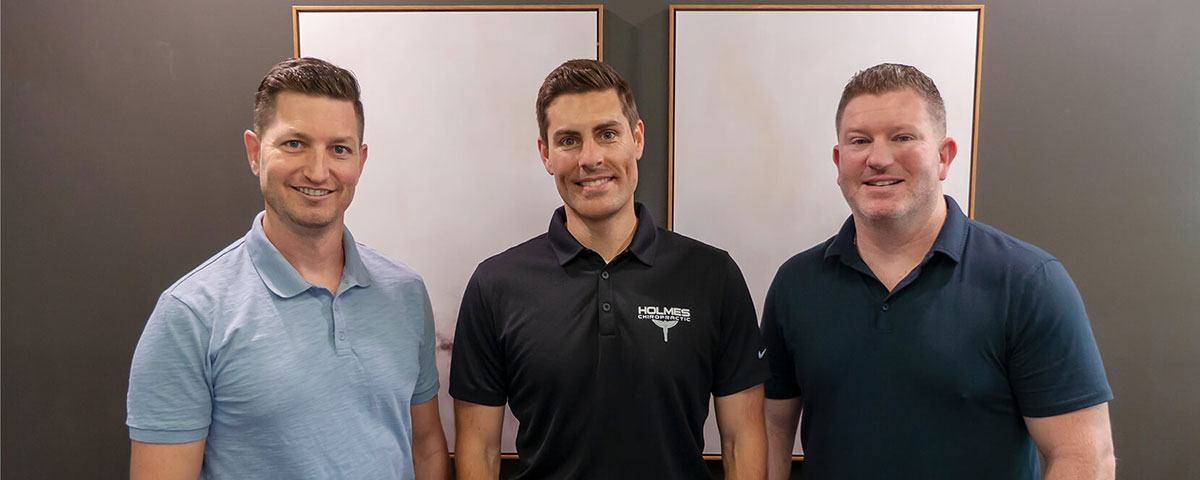 Committed Care, Incredible Results
Patient care at Holmes Chiropractic is simple. We believe that both optimal health and wellness are essential for a long, happy life. And while we often times meet individuals once they have lost part of optimal health and well-being, our commitment to you is twofold— whether you're seeking pain relief or simply want to live your healthiest life.
In fact, we're proud to have been voted Walnut Creek Chiropractor "Best of Walnut Creek" for eight consecutive years.' We've also received the "Excellence in Patient Satisfaction" Award for eight consecutive years.
Meet the Doctors

Take Back Your Health Today
Whatever your health goals, please understand that both of our chiropractors are here to serve you–it's your body, your health and your future. Our team is here to offer you the finest chiropractic care possible. Sound interesting? Please contact our office to make an appointment today. We can't wait to welcome you to our practice and help you achieve your goals in health, naturally.

About Holmes Chiropractic | (925) 938-1122