Physiotherapy in Walnut Creek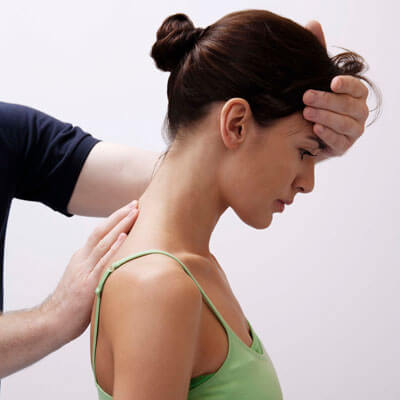 Physiotherapy is a form of health care that works to help people improve their physical health and well-being. It can be used to treat pain, injury, disability, and illness through exercise, manual therapy (also known as manipulation), and education.
What Are Some Primary Benefits?
Improved Mobility

One of the most valued benefits of physiotherapy is its ability to help improve a person's mobility. Whether recovering from an injury, restoring movement after surgery, or overcoming physical limitations due to illness, Dr. Holmes can create tailored treatments focused on promoting and improving a patient's range of motion.

Pain Reduction

Physiotherapy can be a great tool for reducing discomfort caused by medical conditions. Through targeted exercises and stretches, physiotherapists are able to reduce chronic pain, making it easier for patients to move without discomfort.

Reduced Dependence on Medication

Because physiotherapy can alleviate your pain naturally, you may not have to rely on OTC medication or prescription painkillers, which come with side effects.
Electric Muscle and Nerve Stimulation (EMS)
Electric muscle stimulation, also known as EMS, is a technique used by chiropractors, physical therapists, and medical doctors to relieve pain and aid in recovering from injuries. EMS helps repair tissue, relax nerves, and strengthen muscles by sending electrical impulses to muscles and nerves.
These electrical impulses mimic the natural process of stimulating a nerve to contract and release a muscle. The therapy improves blood flow, stimulates muscle fibers and nerves, and helps them respond to natural signals for contraction. As a result, pain is reduced, and both the nerve and muscle are strengthened or retrained.
Healthcare providers often recommend EMS for pain relief and faster recovery. In fact, a 2021 systematic review and meta-analysis of 381 randomized clinical trials involving 24,532 individuals supported the effectiveness of EMS for pain treatment. The review found that pain intensity was lower during and after EMS treatment than a placebo.
Flexion-Distraction Therapy
Flexion-distraction therapy is a gentle, safe, and controlled form of traction specifically designed to provide relief for spinal pain. Unlike traditional chiropractic tables, the flexion-distraction table can flex and side-flex, allowing patients to receive traction relief without bearing weight.
During the treatment, the patient lies face-down on the special table, which moves the lower half of their body up and down in a slow, rhythmic motion. The doctor gently flexes and stretches the spinal segments and muscles around the affected area. Unlike other therapies, the patient does not need to engage any muscles or soft tissues, allowing the doctor to stretch these structures without causing spasms or reactions from the body.
Flexion-distraction therapy works by lowering intradiscal pressures and widening the spinal canal area. According to the Cox Technic website, this therapy can drop intradiscal pressures as low as -192mmHg and increase the spinal canal area by up to 28%. By stretching the spine and surrounding muscles in a non-weight-bearing fashion, flexion-distraction therapy helps return motion to the spinal joints.
Both EMS and flexion-distraction therapy offer effective and safe options for pain relief and injury recovery. These treatments aim to improve patients' quality of life by reducing discomfort, promoting healing, and restoring motion to the affected areas.

Physiotherapy Walnut Creek CA | (925) 938-1122