Holmes Chiropractic Reviews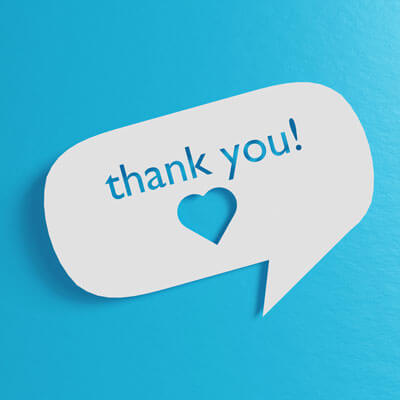 What Our Walnut Creek Patients Say
At Holmes Chiropractic we love when patients share with us their feedback and comments after chiropractic care. Please read our patient testimonials below to see what other people have achieved through their tailored treatment plans with us. Share your stories too! Click here to send us your feedback so that we can help to spread the word about the benefits of natural Holmes Chiropractic care. For more information, or to schedule an appointment contact us today.

Pleasantly Surprised
This was my first time to any chiropractor and I was very pleasantly surprised with the attention I received from Dr. Holmes. Dr. Holmes was very cordial and takes a no nonsense approach in healing what ails his patient. He answered all my questions and took the time to explain what was causing my discomfort. I felt so much better after my initial visit with him. Bruce D.
Very Pleased
Dr. Holmes was very thorough and spent a lot of time evaluating and listening to my back issue. He gave an explanation what was causing the pain and what would be his plan for care. He was very gentle, making sure to not cause me any additional pain in the adjustment process. I have been very pleased with both of my visits and already notice some relief. Leah E.
Really Listened
I had never seen a chiropractor before. And since I had dealt with back issues and pain for a long time I was hopeful. I was in a lot of pain and my first visit was so personal and Dr. Holmes was so patient and seemed to really listen to my history. That was huge for me. I can't tell you the amount of appointments I had with "experts" in the back field where I was in the office 5 to 10 minutes walking out with meds and not much hope. Dr Holmes gives you the ease and tune confidence that he wants to see you get better. I appreciate that so much. I am grateful! Lynn C.
No Pain
No pain, no gain!" But I had no pain ALL gain! Love you!!!!!! Loved the process! I'm singing your praises!!!! Genia P.
Extremely Helpful
Dr. Holmes was extremely helpful and explained everything to me. I can tell that he really wants to help me and doesn't want to hurt my wallet ;) I truly appreciate his honest and to-the-point approach. He's definitely a doctor who sincerely cares about his patient's well-being. I would absolutely recommend him to anyone. Ashley H.
Attentive Chiropractor
I have never met a Chiropractor that is attentive like Dr. Holmes is with his patients. He is very thorough each visit, and offers feedback on exercises for me to perform. Dr. Holmes and his staff make me feel comfortable in talking about an array of topics. My children also see Dr. Holmes and they love him! Traci B.
Walking Without Pain
Happily, I found Dr. Holmes after many years of going from one Chiropractor to another looking for help with my Fibromyalgia and other issues. Prior to seeing Dr. Holmes, I was almost unable to walk. The pain was unbearable. Dr. Holmes has been able to help me more than anyone ever has, and he continues to help keep me on my feet and moving! I can now walk without pain! He is such a compassionate and caring person, it's always a pleasure to visit the office. Thank you Dr. Holmes! Joan A.
Gentle and Knowledgeable
Years of dance and exercise started to wear on my back and neck. I was in pain every day for 2 years. Initially, I was apprehensive about chiropractors until I read Dr. Holmes' biography on his website. He is everything he claims to be: gentle, knowledgeable, informative and personable. In one month, with Dr. Holmes' help, I finally began to feel better than I had in years! I'm a believer!! Thank you Dr. Holmes! Lisa M. S. – Dance Instructor
Returned to Comfort
I suffered from Sciatica following a low back surgery. Radiating pain for 20+ years, multiple epidural steroid injections and microdiscectomy surgery left me almost hopeless to be out of pain. That's when I decided to see Dr. Holmes. My mobility slowly returned and discomfort diminished. Dr. Holmes worked closely to help me tailor my stretching routine to accelerate my recovery. After one and a half years, I've returned to comfort not experienced in 10 to 12 years!!! I'm back swimming and exercising, activities I wasn't sure I would ever be able to perform again. I highly recommend Dr. Holmes and have referred several friends. Thanks Dr. Holmes! Terry W.
Miracle Worker
I suffer from chronic Fibromyalgia, sciatica, shoulder and neck pain. My daughter recommended I see Dr. Holmes. A MIRACLE WORKER-Dr. Holmes is!!! In just 5 visits I felt relief and regained composure. Dr. Holmes is a very personable and competent chiropractor. At first I was coming in for adjustments twice a week, and quickly I saw results. Now I follow a maintenance schedule to continue feeling great! Thank you Dr. Holmes! Rebecca M.
Sleeping Much Better
After years of sleeping problems…waking up sore and stiff, and suffering from low back/neck pain, many co-workers referred me to Dr. Holmes. Since seeing Dr. Holmes, I have been sleeping much better and waking up feeling refreshed. Almost all of my lower back pain has disappeared! I started to feel better almost immediately. Thank you so much for your help Dr. Holmes! Colette D.
Back to Running
Wow. Dr. Brandon has amazing hands. Seriously, I feel so much better and noticed that I sleep much better also. Thank you doc for giving me my life back!!!! I am back to running again! L.G.
Professional and Efficient
I have worked with a few chiropractors over the years. Dr. Holmes is professional and efficient in the work he does. The staff is friendly and I find it fairly easy to get an appointment with a few days. Jonathan N.
Trustworthy
Dr. Holmes is talented and really pinpoint any issue. He can accommodate you on short notice. his price is very reasonable. I've been getting adjustments for over 35 years, and I trust Dr Holmes to do a great job every time. Tom D.

Holmes Chiropractic Reviews | (925) 938-1122