Chiropractic Care
Helping You Express Your True Health
Both Dr. Holmes and his associates see patients from all walks of life who choose chiropractic care for a variety of reasons, even though they typically share a common goal-to live a healthier life, naturally.
Chiropractic care is designed to help improve the function of your nervous system, allowing it to work exactly as it was designed to with focused spinal adjustments. Simply put, the better its function, the better you'll feel.
When your nervous system is working well and interference is removed, patients can see benefits including:
Reduced pain
Easier movement
Increased energy
Heightened immunity
Lower need for pain medication
Best of all, we've even seen patients who were scheduled for various joint-related surgeries who have been able to cancel them after being helped in our care. That's the power of chiropractic!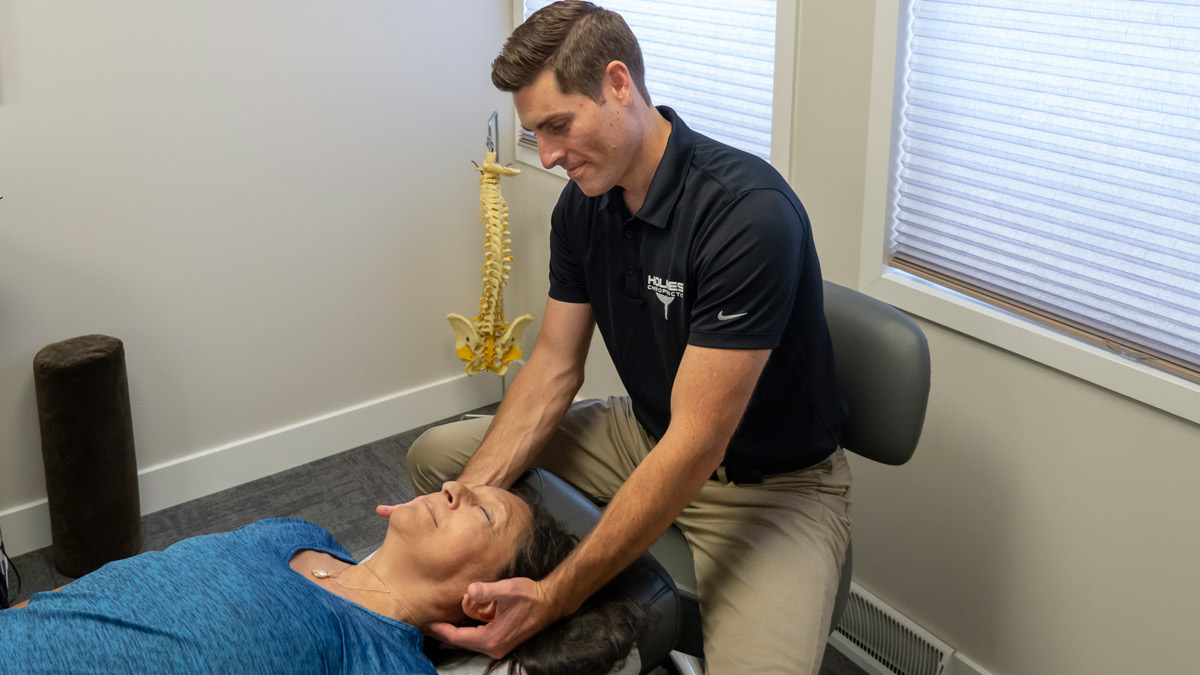 A Tool for Every Patient
Dr. Holmes and his associates take extreme pride in being able to carefully craft custom care plans for patient of all walks of life-from weekend warriors to desk workers, children and everyone in between. As they like to say, they've got a "huge toolbox" when it comes to offering various adjustment techniques and modalities for your care, ultimately bringing you the best possible results.
Our primary adjustment styles include:
Diversified: After identifying which vertebrae have lost their normal motion or position, a specific manual thrust is applied to free up "stuck" spinal joints.
Cox Flexion-Distraction: We use a special table so we can traction your spine, opening up the spacing between spinal vertebrae and relieving pressure to spinal.
Activator Methods®: This is a system of spinal evaluation combined with a handheld adjusting instrument that delivers a consistent, low-force thrust.
Learn More Today
We'd love to invite you to book an appointment and find out exactly how chiropractic care can work for you and your family. If you'd like to learn more, contact us for a visit.
We can't wait to help you achieve your goals in health.
Contact Us

Chiropractic Care | (925) 938-1122