This post is the second in a three-part series on commonly asked questions about spinal decompression.
What Is Spinal Decompression?
Adjustments aren't the only way chiropractors can help restore the spine to health. Spinal decompression is a non-surgical approach that focuses on providing your spine with breathing room through gentle stretching.
During a standard session, we'll start by setting the customized table to your specific needs. All you have to do after that is lie down on the table, and we'll set you up. The process isn't uncomfortable. Feel free to rest or even fall asleep as your spine is gently stretched and then released several times.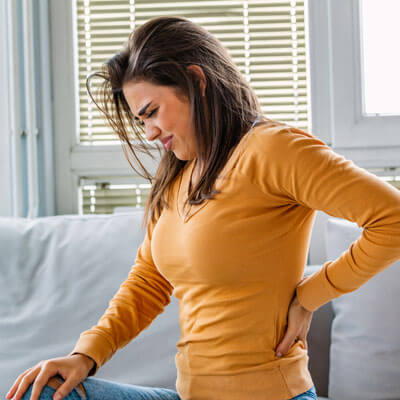 Providing Hope for Spinal Stenosis
Spinal decompression can help with various issues, including spinal stenosis. By allowing a little extra space to work its way between the vertebrae, we release the pressure on individual joints and help blood, oxygen, and nutrients flow in. This process speeds up healing while reducing pain.
Most patients schedule a series of appointments over several weeks, but we'll talk with you about a recommended plan of care that fits your unique situation.
You could choose decompression as a stand-alone therapy or combine it with other natural approaches to healing. After doing a careful history, assessment, and evaluation, we'll talk to you about whether you would also benefit from chiropractic adjustments, massage, or laser therapy.
Responding to Nerve Pain at the Root
Spinal stenosis is a narrowing of the spinal cord that puts pressure on the nerves, resulting in neck or low back pain. You may experience dull aching, numbness, muscle weakness, or stiffness. Pain may be chronic or acute.
Most cases of spinal stenosis result from age-related wear and tear. The bumps and bruises of daily life add up over time, accumulating as stress in your body that can limit your functioning and range of motion. Our goal is to restore the nervous system, so your body can then take over and do the work of healing on its own.
What to Expect
Before you arrive, please take a few minutes to fill out the new patient paperwork that we'll email you when you book your appointment. It's also helpful if you bring in any recent X-rays or MRIs, so we can see the whole picture.
At your first appointment, the chiropractor will sit down with you for about an hour, so we have time to get to know you and understand exactly what you need. We'll review your history, current complaint, and health goals. In addition to performing an assessment and examination, we may also refer you for X-rays if we need a better look.
Our doctors carefully explain every step to ensure you understand our recommendations. We'll generally provide your first decompression session at the end of this visit, so you can go home with some pain relief.
Get in Touch Today
If you're surprised to learn how comfortable the healing process can be, you're not alone. Reach out to our team today so we can talk more about how spinal decompression can help you.