This is part three of a three-part series on commonly asked questions about spinal decompression.
What Is Spinal Decompression?
In addition to chiropractic adjustments, we also offer spinal decompression as a non-surgical modality to speed up healing. This technique is effective for disc issues like bulging or herniated discs, sciatica, spinal stenosis, or chronic low back pain. It can often help patients avoid injections or surgery. We also recommend this service for people who aren't responding to other approaches or have had unsuccessful surgeries.
Decompression uses a customized table to gently stretch and release your spine repeatedly. This process relieves pressure from the joints and allows healing blood and nutrients to flow into the spaces between vertebrae. As a result, patients experience faster healing and less pain.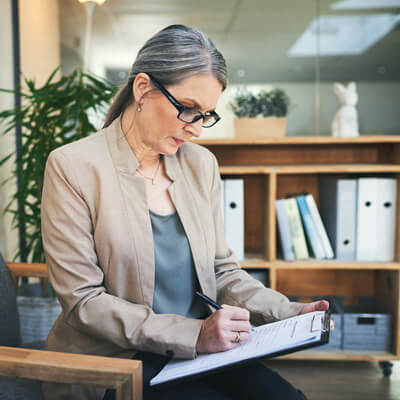 Is Spinal Decompression Covered by Insurance?
Yes, insurance often covers spinal decompression, although it depends on your provider and benefits.
Call our office
for an insurance verification to determine which services are covered under your plan.
What to Expect
When you first contact our office, we'll run an insurance verification and then email you intake paperwork for you to fill out before you arrive. If you've had any imaging done recently, please bring your X-rays or MRIs with you.
Your first appointment is all about getting to know you and getting to the root of the problem. We'll go through your history and concerns before performing a careful evaluation. We may also refer you for X-rays if needed.
At the end of this first visit, you'll lie down for your first session of spinal decompression. Don't worry about pain or discomfort. This therapy is so relaxing that you just might fall asleep on the table.
Contact Us Today
Curious whether spinal decompression is the right fit for you? Contact our office today to talk more about your condition and how we can help you recover without medication or surgery.