My journey to becoming a chiropractor was a little bumpy in the beginning because I had to experience the pitfalls of chronic pain and disability myself!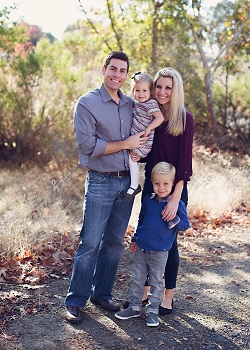 My Aching Back
I was one of those guys who loved sports and ended up with all sorts of athletic injuries…which translated to severe lower back pain, trouble with lifting and bending and out-of-the-blue pain attacks which left me down for the count.
I felt constantly "ambushed" by this condition. My family was very concerned and several encouraged me to see a chiropractor.
Falling in Love
This amazing treatment and the subsequent "cease-fire" of all my lower back troubles really opened my eyes.
I fell in love with this model of alternative health care… and began to appreciate the benefits of drug-free, surgery-free approaches to the maintenance of a good, healthy body.
I Was Lucky
In looking back, I now realize that I was lucky to have had the experience of being a typical chiropractic patient.
I believe it's helped me to deliver a better patient experience to my OWN patients, simply because I've "walked the walk" myself. Call to learn more!